De Cuccio Naturale producten, gebaseerd op de beste natuurlijke ingrediënten, maken deel uit van een zeer complete lijn Spa producten en zijn uitermate geschikt voor manicure, pedicure en de verzorging van het gehele lichaam.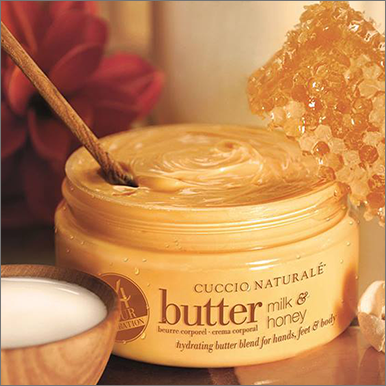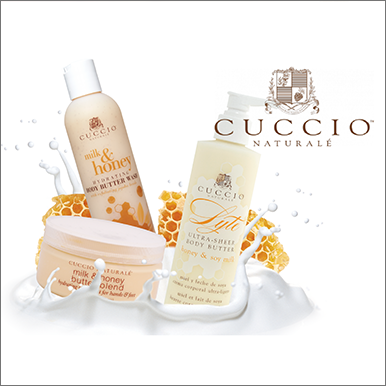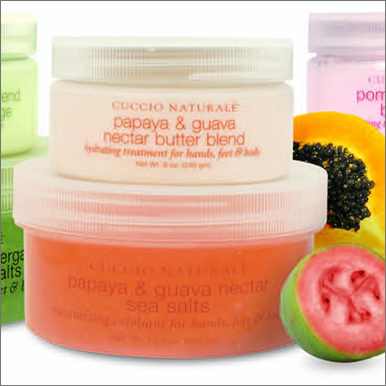 Waaruit bestaan Cuccio Naturale producten?
Deze professionele producten uit de Cuccio Naturale lijn zijn van zeer hoge kwaliteit bestaan uit ingrediënten zoals de beste natuurlijke fruit-, kruiden- en plantenextracten uit de Italiaanse regio Toscane.
Welke Cuccio Naturale producten zijn er?
Deze productlijn bestaat uit de volgende producten:
Ieder product dankt haar specifieke, onderscheidende werking aan de unieke eigenschappen van de gebruikte ingrediënten, waarbij de heerlijke verschillende geurlijnen garant staan voor een zinnenprikkelende ervaring.
Cuccio Naturale is daarom de meest complete en daarmee ideale Spa Wellness lijn voor manicure-, pedicure- en lichaamsbehandelingen zodat u zelfs zult voldoen aan de eisen van de meest veeleisende klant!
Cuccio Naturale producten bestellen?
Wilt u ook Cuccio Naturale producten bestellen uit onze Cuccio groothandel? Dan bent u natuurlijk van harte welkom bij onze Cuccio Naturale webshop. Heeft u vragen of wilt u een advies? Dan kunt u ons altijd even bellen of mailen voor meer informatie. Dit kunt u doen via 06-4228 50 76 (Helène Horvest), 06-1376 40 20 (Ilona van den Berg) of via het contactformulier. Onze groothandel in nagelstyling is gevestigd aan de Toernooiveld 22 in Etten-Leur.